CASE STUDY
Dried Fruit & Seasoning Powder Packaging Solution
Spice United GmbH reached us through network. They introduced our company to customer again. Customer wants to pack dried fruits, black pepper and seasoning powder in premade pouch.
Overview
Spice United GmbH is a spice company situated in Berlin. The company specializes in the production and packaging of dried fruits, black pepper, seasoning and spices in general. Our customer intended to package dried fruit, black pepper, and spice powder in a pouch that had already been manufactured. Initially, we suggested two different sets of packaging lines: multi-head weighers and auger fillers.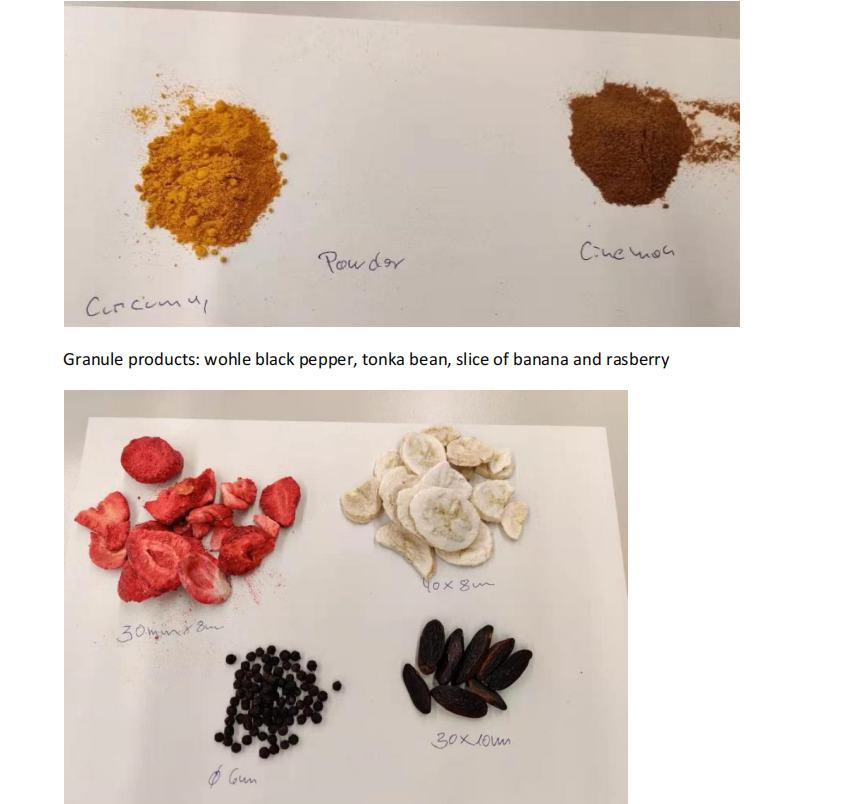 Our customer insisted on using vacuum feeders for two projects when we recommended Z-type conveyor. The factory already had a Z-type conveyor and the maximum height was 4.45 meters. While the granular packing line with a vacuum feeder was good, it exceeded the height limit. In addition, the vacuum feeder should be customized adjustable in height, which is convenient for daily cleaning.
Following a discussion with the vacuum feeder supplier about the project and its requirements, they recommended preserving the internal components while using a smaller exterior casing. The height requirements of the customer's factory are now perfectly met thanks to the our flexibility.
The customer made the weigher taller and wider by adding a cover to keep out dust. This made the height more than 150–200mm. However, the angle issue prevented the vacuum feeder support from being well-positioned. The solution here was to enlarge the hole above the weigher cover.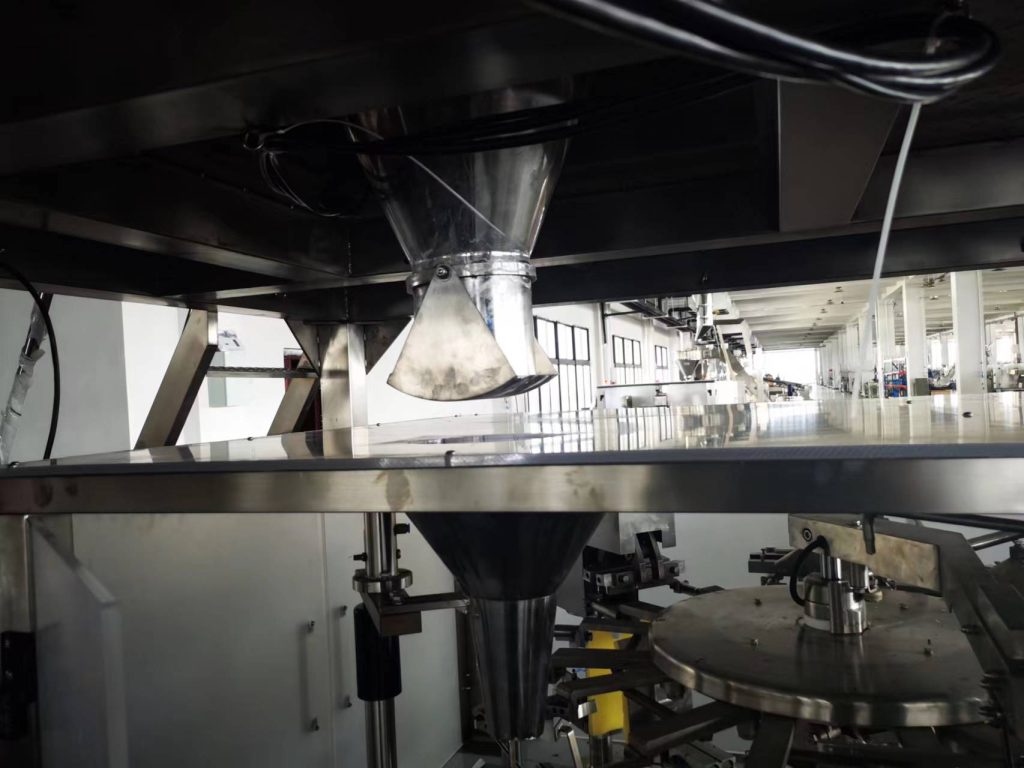 The height issue was resolved by placing the vacuum feeder's bottom into the lid directly. To increase stability, we widened the chassis and altered the angle of the bracket. After smooth communication, Echomachinery provided them with 2 sets of MR-300r (1set for powder and 1set for granule). Our customer was impressed with our equipment and service when the project was finished.