Great Things Happen When The World Automation
There is Always a Packaging Machine Suitable For You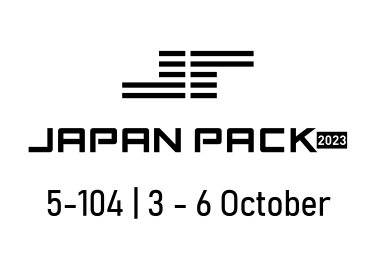 Our Machine
MR8 SERIES
PREMADE POUCH PACKAGING MACHINE
Beautifully Package
Up to 80 Bags/Min
Premade Pouch Packaging Machine can pack most products with a fast speed. Choosing suitable prefabricated bags can greatly improve the appearance and ease of use for consumers.
MRZK SERIES
AUTOMATIC VACUUM PACKAGING MACHINE
Vacuum Package
Up to 80 Bags/Min
Our Automatic Vacuum Packaging Machine is based on the design of a premade pouch packaging machine. It has the characteristics of vacuum packaging and premade pouch packaging, while maintaining a very high speed.
MRM SERIES
quad seal bag packaging machine
Quad Seal Bag
Up to 40 Bags/Min
The quad seal bag packaging machine is specially designed for packaging quad seal bags, which has all the advantages of our rotary packaging machine, has officially come out.
EC-420/520/720 SERIES
VERTICAL FORM FILL & SEAL MACHINE
Low Price
Up to 60 Bags/Min
The Vertical Form Fill & Seal Machine is a very wide range of machines, which can handle packaging in most industries, with a lower price and a fast speed.
DXD SERIES
HORIZONTAL FORM FILL SEAL MACHINE
Larger Block Pack
Up to 290 Bags/Min
Horizontal Form Fill Seal Machine is used to pack larger blocks, and the Double jaw can double the packaging speed. At the same time, the lower price makes it very suitable for products that adopt low-price strategies.
RJ-AFL SERIES
PISTON LIQUID FILLING MACHINE
Easily Fill Viscous Liquids
Up to 60 Bottles/Min
The RJ-AF Automatic Liquid Piston Filling Machine is designed for the automatic filling of liquid with certain or high viscosity, such as oil, hand sanitizer, cream, sauce, honey, ketchup, etc. The machine is mainly used in the chemical, food and pharmaceutical industries.
Why Choose Us
Professional Packing Machine Manufacturer
Echo Machinery was established in 2000, there is 22 years of history of majoring in packing machine field. As the largest packing machine manufacturer in China, there are 600 employees including 50 experienced R & D engineers, the rule-maker of automatic premade bag packaging machine national standards. The production yield is over 2,600 sets each year.
> We have multiple certifications including CE and IOS, more than 90 patents and our own Machine Software Copyright.
Quality Control
All For the Best
In pursuit of the best quality, our machines use the best components we can use and guarantee quality through a large number of self- developed parts.
> We design our own higher quality cams with the material of 20CrMnTi, the error is less than 0.02cm
> Designed fully automatic circulating oil supply system to ensure that the cam will not be damaged for life
> Special customized indexing drives, independent box, CNC finishing
Support Services
A Longer and More Comprehensive Guarantee Service For You
Comprehensive Support Services so you don't have to worry about anything else
> All machines are strictly tested for customer fitment and full load, and are sent out after the installation is complete
> Machine manuals, maintenance guides, and 2 sets of wearing parts are included for replacement
> Our professional engineers are always ready to solve any difficulties of customers in using the machine, and can provide guidance on site