CASE STUDY
Agent from Thailand
This one of our agent at Thailand. We provided them with automatic vacuum packaging of 10 grams and 20 grams of chopped peanuts for automation and modernization packaging, yielding a remarkable result in the end.
Overview
XXX Automation.,Ltd is one of our business partners, and we providing them with automatic rotary vacuum packing machine with customized cup feeder. The machine was super effective as it was exactly what they needed for the chopped peanuts for automation and modernization packaging.
XXX Automation.,Ltd is a company specialized in a variety of tech-related productions, consulted us about the issues one of their guests was experiencing at the time. Our customer's guest needed a fully automatic vacuum packaging of chopped peanuts for automation and modernization packaging.
The guest didn't want sticky peanut butter; he wanted the chopped peanuts to remain in their particle form as chopped peanuts easily get blocked with oil and extrusion. The customer's company has extremely high standards for food packaging, and they need all materials to be reliable and safe. Using a brush clearly wasn't an option since they need to prevent bristles from accidentally falling into the food. Thus, the need for a well automated machine.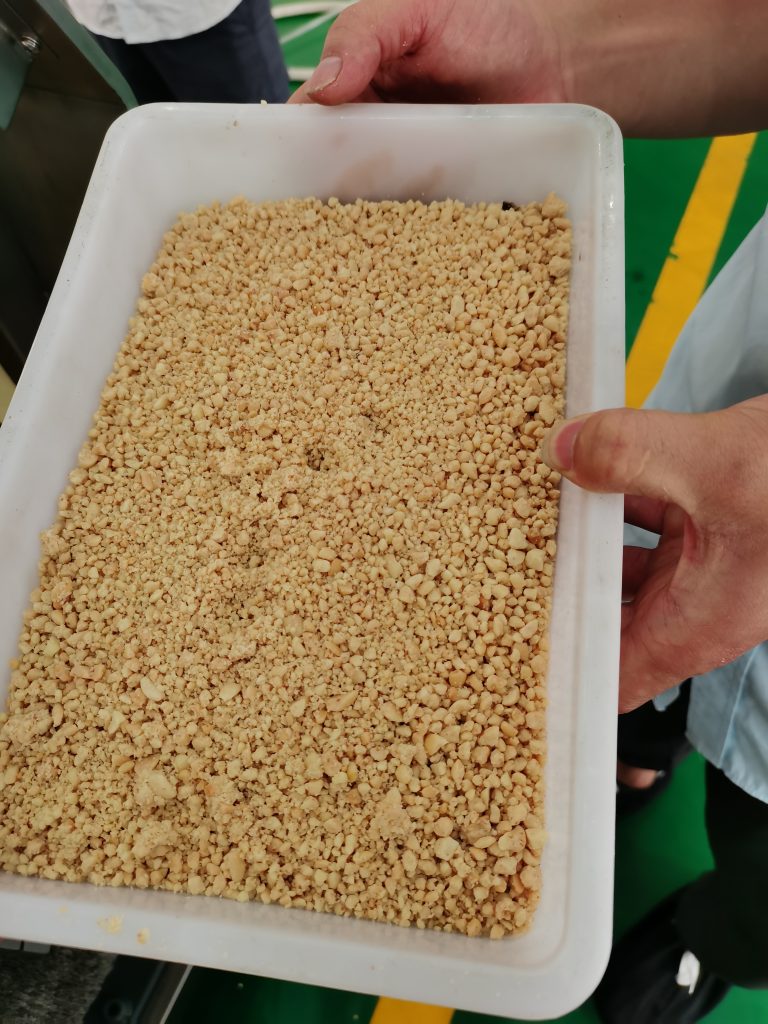 In accordance with the guest's requests, we created a special feeder just for them, to avoid anything compressing the measuring cup. We replaced the brush and other gadgets, and used stainless steel scraper instead. To tailor the range of error to the range that the visitor will accept, the space between the seal and the bag opening was enlarged and the weighing cup was calibrated.
The automatic rotary vacuum packaging machine MRZK-130 with customized cup feeder which we provided satisfied all standards and completely resolved our customer's issues.
The machinery at the guest's factory can now produce more packages per day, effectively increasing production efficiency, and reducing labor expenses. Furthermore, the guests have given us tremendous compliments.