Echo machinery, the rule-maker of the national standard for automatic pre-made pouch packaging machines
Main Components
Components is key to ensuring everything goes well.
In pursuit of the best quality, our machines use the best components we can use and guarantee quality through a large number of self-developed parts.
Machining Centers
75 Sets
WEDM
86 Sets
CNC Lathes
45 Sets
Various Testing Instruments
18 Sets
Over 50 experienced R & D engineers
More than 8000 of self-made parts
The production yield is over 2,600 sets each year.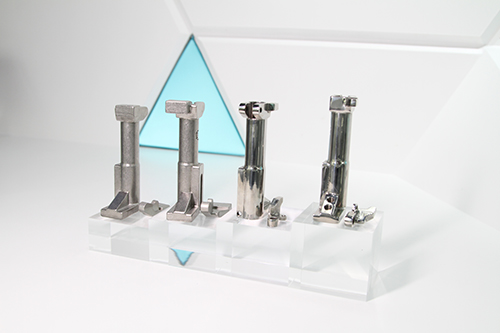 Clamp
Two sets of clamping mechanisms have simple structures
Easy to adjust synchronously
Simple to handle, against shock during the packaging process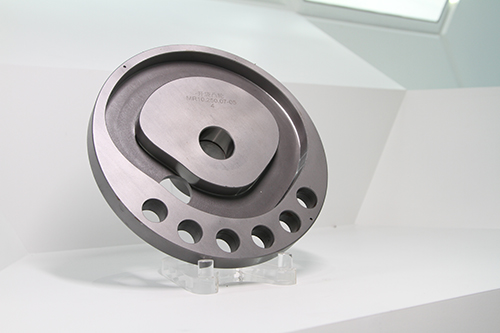 Cam
We use Japanese raw steel German engineering plastics, and the grooved cam made by finishing does not need the pulling force of the spring to pull and run,
We design our own higher quality cams with the material of 20CrMnTi, the error is less than 0.02cm
We have absolute confidence in our original cams, so we dare to offer a lifetime warranty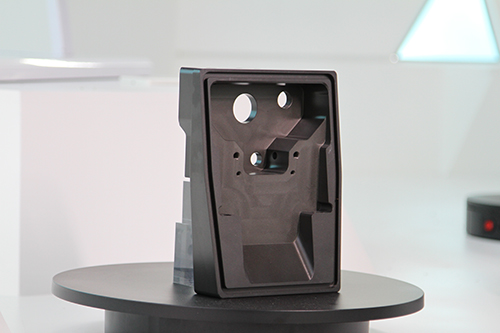 Vacuum Chamber
The vacuum chamber is made of aviation aluminum directly engraved and milled in the computer processing center, so it has low noise and energy saving.
Vacuum chambers are intelligent gas solutions for flexible and convenient material performance monitoring.
Computer-controlled heat sealing supports security and is user-friendly and no pollution source.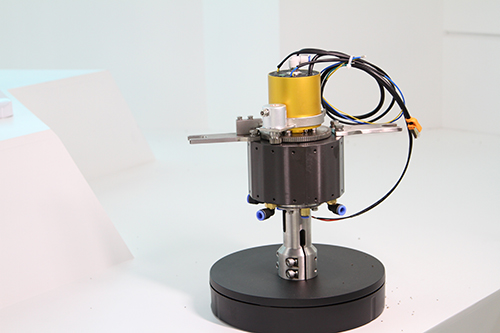 Electric Slip Rings
We apply the electric slip ring technology with an electric thermostatic control seal to help you adjust the temperature better.
This improvement structure helps you minimize waste, equipment greener and Environmental friendly.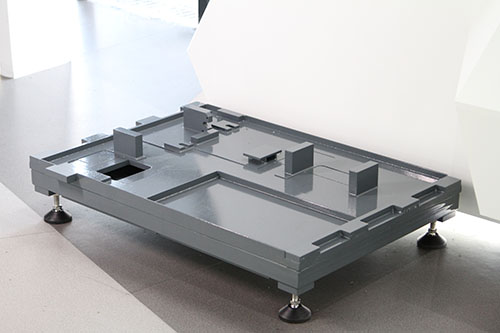 Frame
The frame is assembled through rough milling, welding, normalizing, CNC finishing and assembly. The chassis adopts the integrated processing method of welding first and then milling, which has better rigidity, more stable and higher precision.
The thickness of our frame is twice that of an ordinary frame. The thickness of the chassis is 30mm, and the chassis of the frame alone weighs 2 tons.
The whole frame is used by powder coating in order to prevent oxidation and rust, which is beautiful and prolong its service life.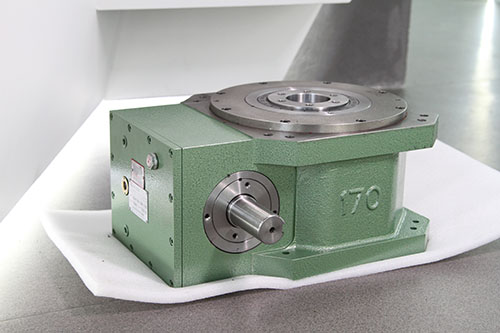 Indexing drives
Special customized indexing drives, independent box, CNC finishing
Our Indexing drives is a straight-line shaft, Integral seal. This curve runs very accurately, so the accuracy of machine will be very high also.
Machine will not shake when it runs fast and stable, guarantee it for life.
---
Full Load Test
Upon receiving your sample, we begin testing based on your desire for the way packaging and how the packaged bags are delivered.
Then our engineers run the machine many times at the highest speed to ensure its quality and to provide timely solutions if any errors occur.
Each machine will have a configuration list to confirm each parameter of the machine.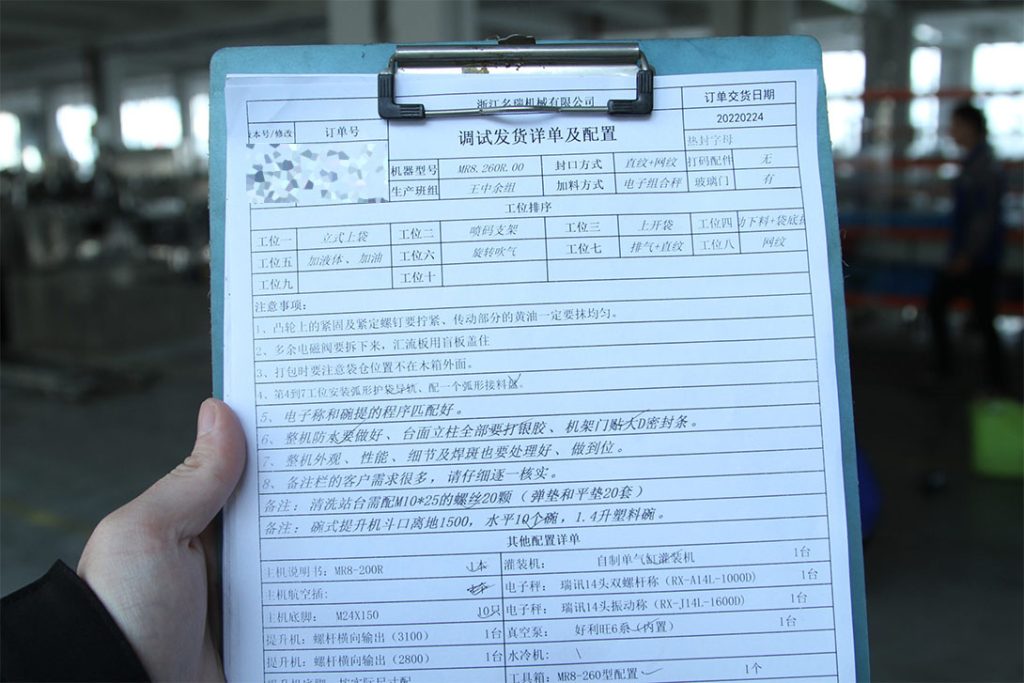 Our factory is available for you to visit to see the testing process and other departments.
---
Polishing & Delivery
Polishing is vital in ensuring that the machine is in perfect condition before packing and shipping it to the customer.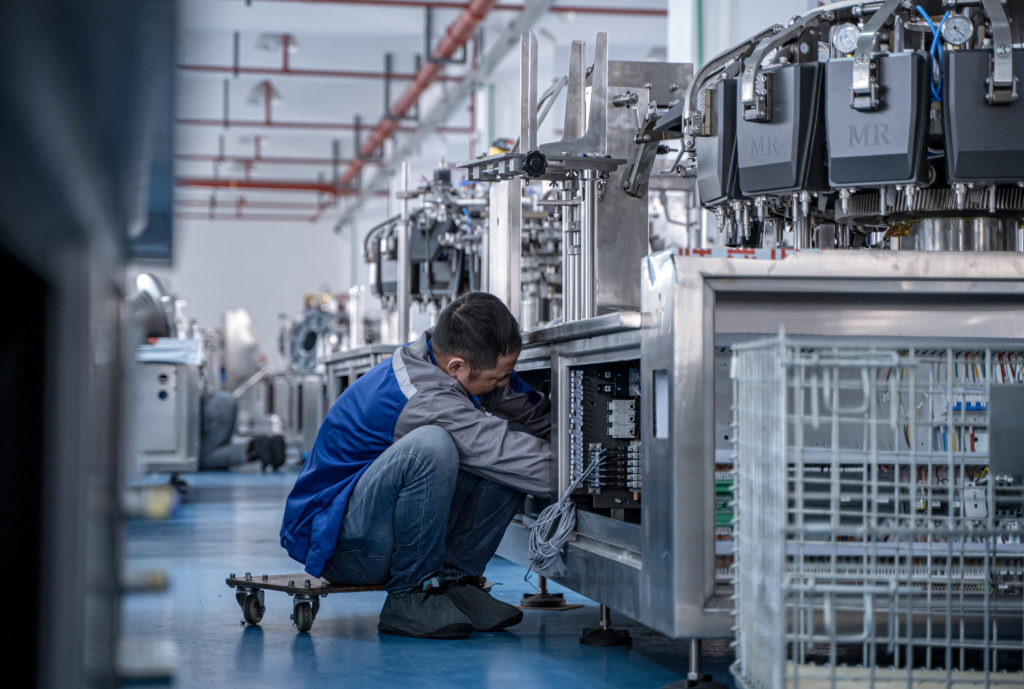 Mark and tidy up wire and electrical
Polishing the machine's surface to smooth it out, protect it from harmful corrosion, and extend its life
Disinfect the machine and residual dirt
After cleaning and polishing, ECHO will keep the equipment in the best environmental conditions
Then, the packaging machine is ready to send to you, when it arrives at your factory, all you have to do is connect it to your production line and use the parameters we tested to begin production.