Packaging machinery is used to package materials for easy sale, storage and use, including but not limited to filling, sealing, cleaning, labeling, coding, etc.
Our packaging machinery pursues fast-speed, customization, automation, reduce manufacturing cost, but also to meet different materials, different packaging needs. According to the mode of operation, the main items can be divided into rotary premade pouch packing machine, vertical fill and seal machine, horizontal vertical fill form and seal machine. At the same time we also sell a variety of different grouped equipment, to provide integrated automatic packaging solution.
MR SERIES
PREMADE POUCH PACKAGING MACHINE
Beautifully Package
Up to 80 Bags/Min
Premade Pouch Packaging Machine can pack most products with a fast speed. Choosing suitable prefabricated bags can greatly improve the appearance and ease of use for consumers.
MRZK SERIES
AUTOMATIC VACUUM PACKAGING MACHINE
Vacuum Package
Up to 80 Bags/Min
Our Automatic Vacuum Packaging Machine is based on the design of a premade pouch packaging machine. It has the characteristics of vacuum packaging and premade pouch packaging, while maintaining a very high speed. It is you first choice for vacuum packaging.
TA-350
Automatic Tray Sealing Machine
Tray Sealing
Up to 12 Cycle/Min
Fully intelligent system control, easy to access the production line and switch parameters. There are two modes for sealing: pressure mode and time mode, can be freely selected.
MRM SERIES
quad seal bag packaging machine
Quad Seal Bag
Up to 40 Bags/Min
The quad seal bag packaging machine is specially designed for packaging quad seal bags, which has all the advantages of our rotary packaging machine, has officially come out.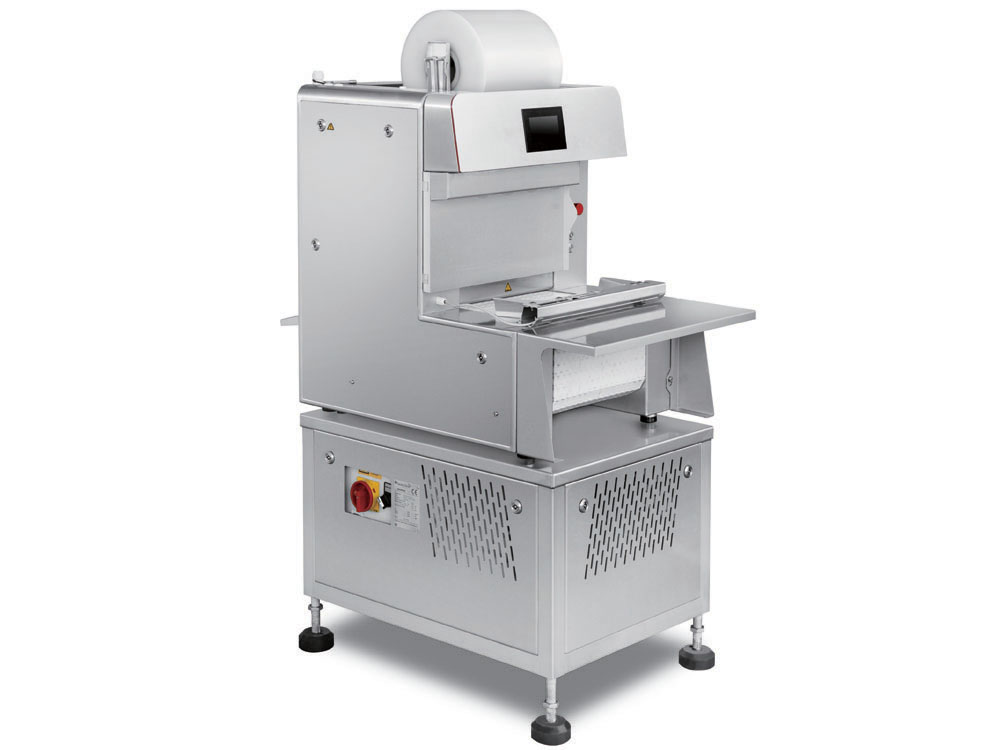 TS-100
Vacuum Skin Packaging Machine
Vacuum Skin Packaging
Easy to Use
Vacuum Skin Packaging Machine is a lightweight small packaging for vegetables, fruits and meat, suitable for small and medium manufacturers, with simple structure and low price
RJ-AFL SERIES
Piston Liquid Filling Machine
Easily Fill Viscous Liquids
Up to 60 Bottles/Min
The RJ-AF Automatic Liquid Piston Filling Machine is designed for the automatic filling of liquid with certain or high viscosity, such as oil, hand sanitizer, cream, sauce, honey, ketchup, etc. The machine is mainly used in the chemical, food and pharmaceutical industries.
MRZK-200P
VACUUM FLATTEN PACKAGING MACHINE
Vacuum Package
Automatic Flatten
Vacuum Flatten Packaging Machine brought a new possibility to vacuum packaging.The successful development of this machine has truly realized the automatic and continuous packaging of the entire industry line of horizontal vacuum products.
RJ-AGF SERIES
Gravity Liquid Filling Machine
Multiple Filling Model
Up to 80 Bottles/Min
Automatic gravity filling machine is using the principle of time flow design, is suitable for filling liquid material or high foam and low viscosity products. It is a nice choice for filling low viscosity products in daily chemical, washing, medicine and food.
DXD SERIES
HORIZONTAL FORM FILL & SEAL MACHINE
Larger Block Pack
Up to 290 Bags/Min
Horizontal Form Fill & Seal Machine is used to pack larger blocks, and the Double jaw can double the packaging speed. At the same time, the lower price makes it very suitable for products that adopt low-price strategies.
EC SERIES
VERTICAL FORM FILL & SEAL MACHINE
Low Price
Up to 60 Bags/Min
The Vertical Form Fill & Seal Machine is a very wide range of machines, which can handle packaging in most industries, with a lower price and a fast speed.
MR8-200G
Spout Filling & Capping Machine
Spout Pouch Packaging
Up to 70 Bottles/Min
The Spout Filling & Capping Machine is designed for some special Spout Pouches and to perfectly pack those pouches that cannot be packed with ordinary premade pouch packaging machines.
AUXILIARY EQUIPMENT
All Industries
Multiple Choices
The auxiliary equipment of packaging machine are used primarily for feeding, weighing, coding, and some special needs packaging. These devices often don't work on their own and need to work with their respective packaging machine.
For customers who purchase for the first time, we recommend that you contact our customer service to choose a product that better meets your needs.