CASE STUDY
High-Foaming Shampoo & Wax Packaging Machine
Echomachinery provided Kwang Dong Chemical with a MR8-300R machine and two sets of 100P piston type liquid filling machine (servo filling head). This machine was designed for the automatic filling of liquid with high viscosities.
Overview
The machine was intended to solve the challenge the company was experiencing in packaging their shampoo products – which it effectively did. They had a shampoo product with a lot of bubbles when filling. This made it quite difficult to package due to so many bubbles generated in the process. The issue of the bubbles was due to the high viscosity of the shampoo liquid. It was 2 to 3 times higher than that of a regular detergent.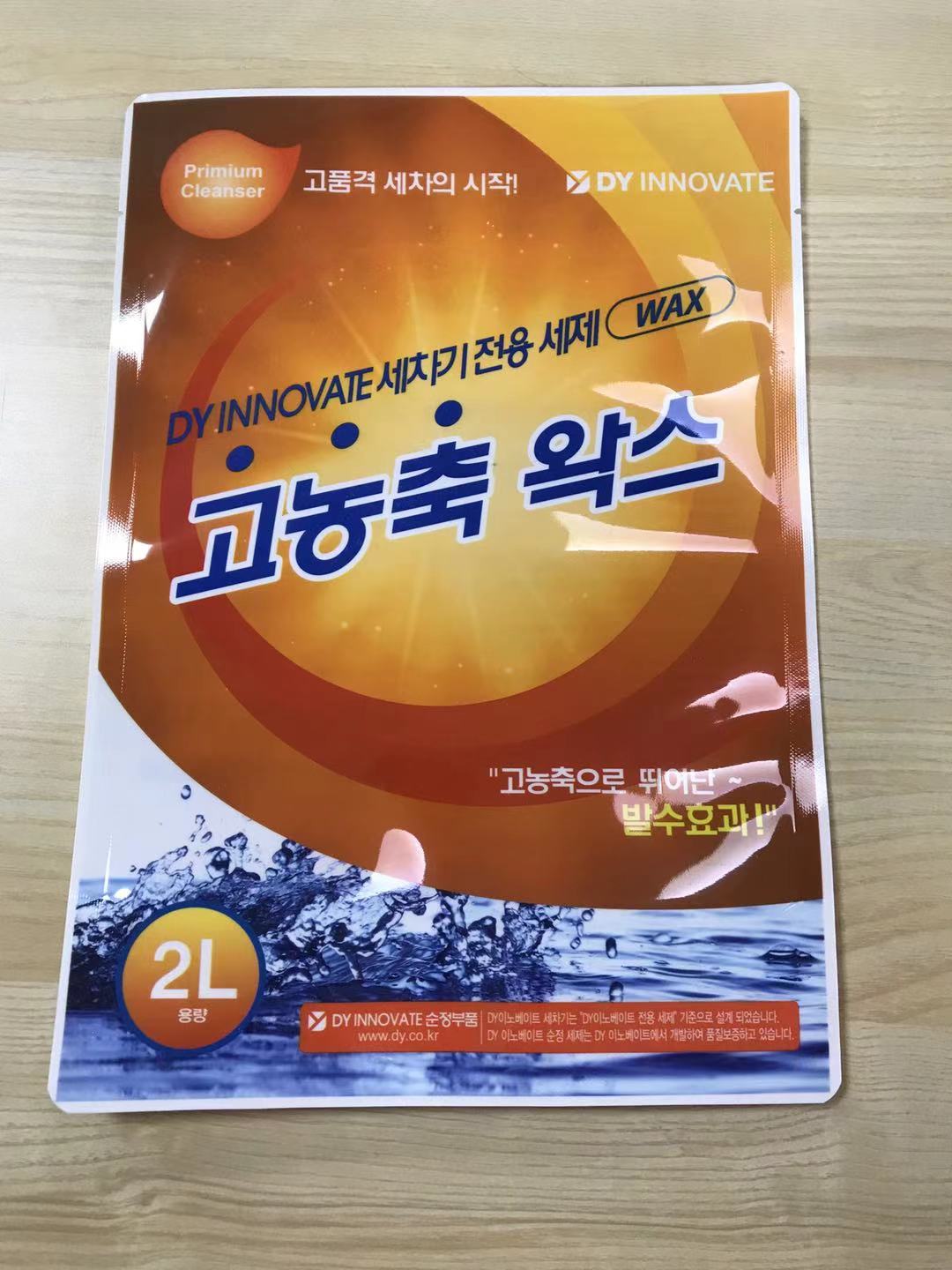 The volume of the packaging tube was 2 liters per bag, and they needed to consider the load-bearing capacity and anti-skid function of the clamp. This was a major concern, as they needed a more efficient and stronger machine that would undertake this process while also solving the problem of the shampoo's high viscosity.
In order to minimize impact and minimize bubble production, the filling head gently elevates the container using the servo filling-head filling machine. The regular clamp was replaced with one made of reticulated stainless steel, which increased the frictional force and prevented the bag from falling off too easily. It's quite risky if the liquid from the nozzle keeps dripping on the clamp without any way of getting it cleaned up as it could lead to contamination. In situations like this, the reticulated stainless steel machine clamp makes cleaning easier.
With this custom machinery, we helped our South Korean customer solve his problems and today, they are one of our business partners.