Over the past few years, the global bag packaging market has consistently grown. New tendencies in the bags packaging market attract customers, who come to the bags with certain expectations of the quality packaging and the packaging designs. Hence, manufacturers are streamlining their packaging processes to meet industry bag packaging standards.
A Quad seal bag is a great place to start if you're looking for more affordable large-volume bag options. It is the most lightweight, offers the environmental advantages that come with that quality, and is also the greatest packaging option for solids, liquids, powders, and granules. The coffee and pet food sectors have a lot of promise for using the quad seal bag solution.
With the fast-paced quad seal bag market, the Quad Seal Bag packaging machine is a solid stepping stone for all manufacturers to achieve the winning mark in the battle of fair competition. MRM8-200 is specially designed for quad seal bags.
In contrast to the old version, which was challenging to use, this Quad Seal Bag Machine gives you the highest level of satisfaction. To upgrade the level of user-friendliness and intelligent operation mechanism, the ECHO engineer team changed the shape of the machine clip and optimized the automated process;
Bag packaging speed of up to 40 bags per minute can reduce production cost; the high-quality mechanism can minimize risks during long-term use; meet high volume orders and shorten delivery times; and more.
With ECHO machinery, all critical packaging needs are optimized through the intelligent automatic production packaging machine line to increase packaging efficiency while boosting significant profits in a challenging game that offers manufacturers a range of growth opportunities.
MRM8-200 has made the packing process very economical, versatile, and quick. The Quad Seal Bag packaging machine is available with unique specifications. It comes with various special features that make it easy for the buyer to choose the required MRM8-200.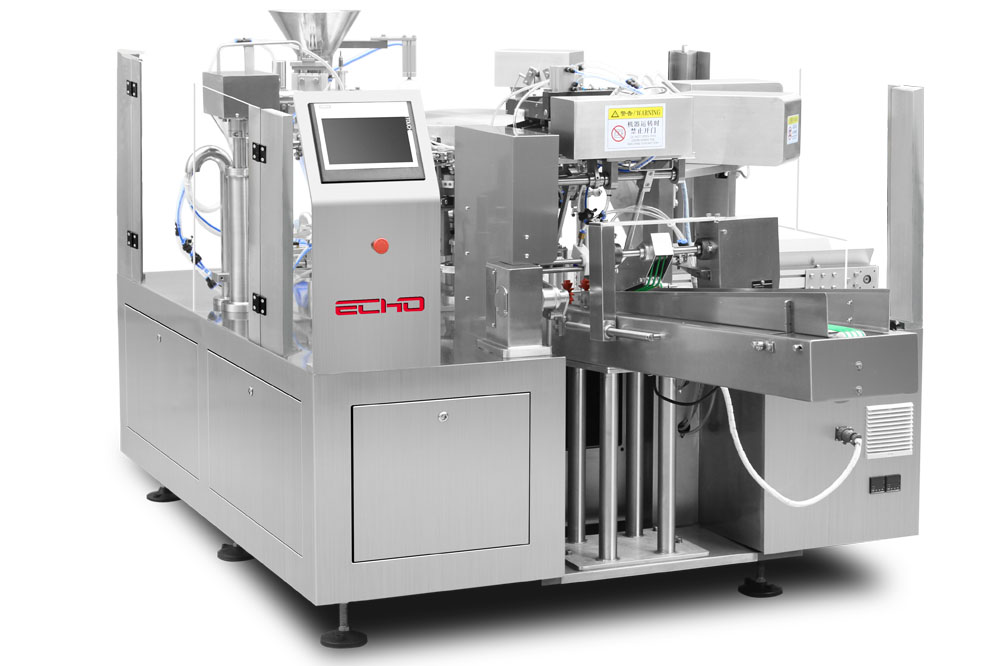 User friendly: With its easy-to-use design, the Quad Seal Bag packaging machine is perfect for many users, from small businesses to large corporations. The machine's versatility and user-friendliness make it an attractive option for many companies.
Bulk production: If you are in the business of bulk production or have bulk orders, then this is the machine for you. MRM8-200 is an all-in-one solution that will make your life easier and increase efficiency.
Easy maintenance: This machine is also unique for its characteristic of easy maintenance. The average person can easily maintain this machine without calling in a professional. The combination of an easy operating system and easy maintenance is possible in a single device.
Outstanding speed: With the intelligent, tough screen and eight stations sealing process, bag packaging speed can be up to 40 bags/min —— a significant improvement and upgrade to the Quad Seal Bag packaging process. 
Quality Support Station
It keeps the bag from moving during printing and gives excellent print quality.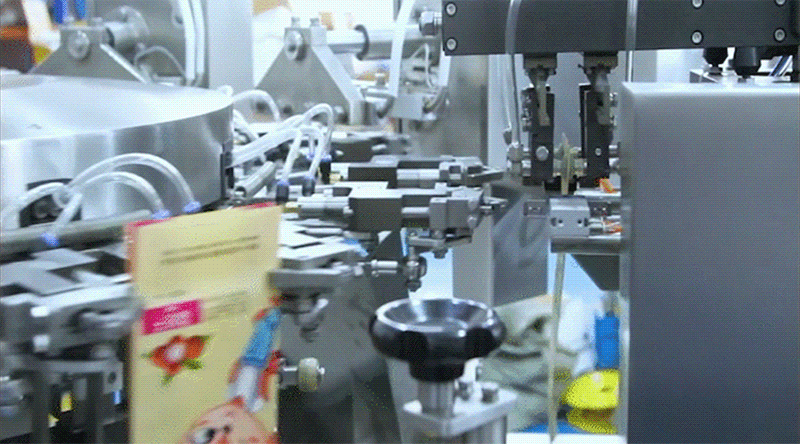 Smart Opening Station
Keep the bag open evenly at all four corners to ensure the standard beautiful bag shape.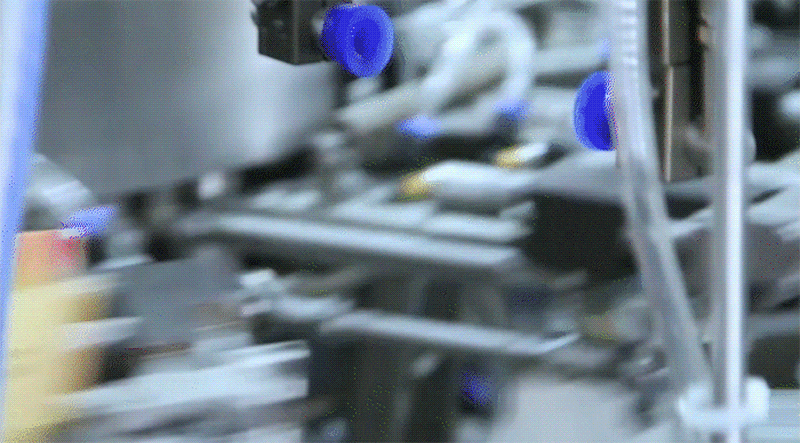 Revolution Filling Station
Automatically fill each bag continuously with a precise volume.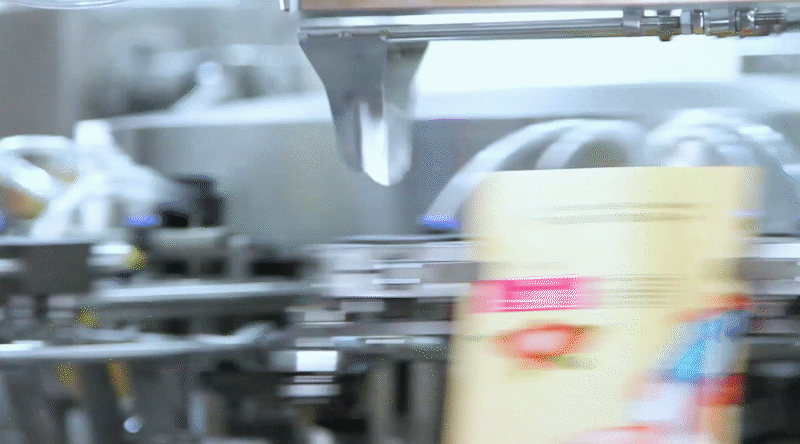 Strict Heat Sealing
Ensures the seal is tight and the item is well preserved without air being allowed in.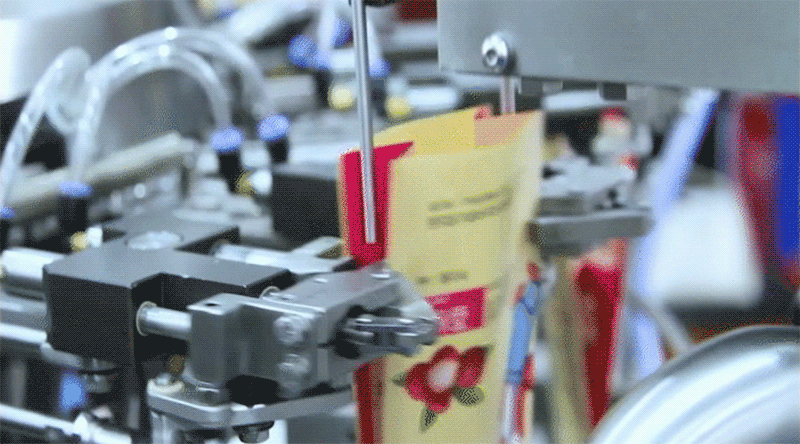 Quad Seal Bag packaging machines are worthy of the smart investment of manufacturers on the track to achieving a first-class automated production model. ECHO's intelligent packaging production line gives companies flexibility in production with high speed and efficiency, minimizes labor costs, and optimizes profits. We are offering impeccable solutions to meet all the actual production needs of the factory.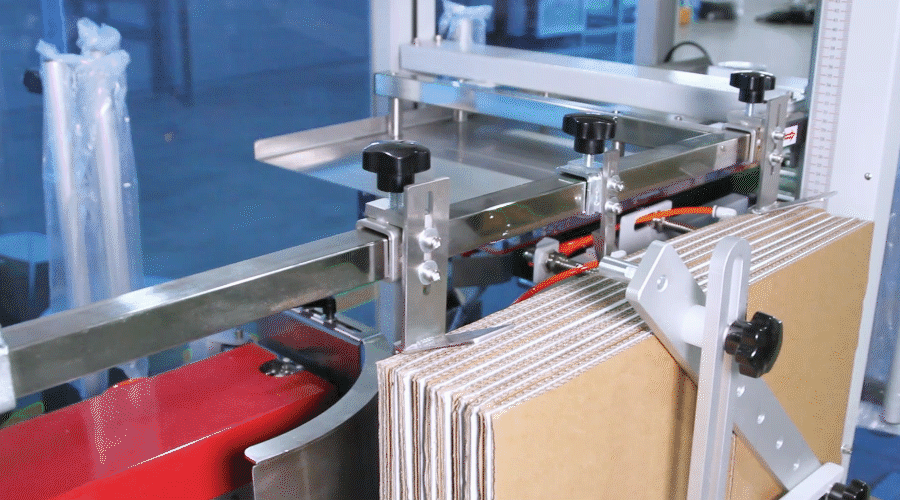 With 22 years of history major in the packing machine field. As the largest packing machine manufacturer in China. Besides manufacturing machines, we also provide pre-sales consultation, design, and after-sales maintenance. Any complex packaging requirements can be met.  We provide excellent product quality for growing companies to big companies from all over the world with a reasonable cost budget and win their best satisfaction.