"The best quarter of operation since its inception" was the overall assessment of Dingdong's fourth quarter results (ending December 31, 2021), as reported by Dingdong's founder Changlin Liang on the evening of February 15.
The data showed that Dingdong Prepared Meal sales sold over RMB 900 million in the fourth quarter, amounting to over RMB 3 billion annualized, accounting for 14.9% of the overall GMV. And last year, the Prepared Meal series sold upwards of 100 million copies nationwide regionally. And the king of DingDong Prepared Meal sales, the crawfish in "boxing shrimp", is doing well. Last year alone, DingDong users ate about 128,800,000 crayfish, which is the height of about 1,165 Mount Everest!
"Fate" – Prepared Meal go viral
The changes in the market environment and the normalization of epidemic prevention since the birth of COVID-19 have brought about new changes in people's living habits and consumption behaviors. People are more and more accustomed to convenient shopping methods and diversified product forms. At the same time, they will pay more attention to the health and safety of diet and high-quality home life experience. Alibaba data show that during the Spring Festival in 2020, the sales volume of Prepared Meal in tmall soared by 1683% year-on-year.
Changes in media and channels have also facilitated the promotion of prefabricated dishes. New media such as live broadcast and short video can reach users efficiently and accurately. The proportion of e-commerce channels, private traffic channels and new o2o channels in Prepared Meal sales channels has increased rapidly, and a large number of cutting-edge brands choose to establish brands online to reduce the investment of offline costs.
According to DingDong, more than 70% of the users who buy Prepared Meal are 35 years old. The data of HEMA fresh also shows that 54% of the "post-95" consumers often buy ingredients to cook by themselves. Among them, Prepared Meal is one of their favorite commodities, and the purchase proportion has reached twice that of the "post-65".
"The extremely strong consumption power of single groups has formed a trillion level consumption market, and this trend is irreversible." The latest data show that China's single population has reached 260 million, of which more than 70 million adults live alone, which also expands the market capacity of Prepared Meal.
Central kitchen – the core of Prepared Meal industry
The central kitchen is to distribute dishes by refrigerated truck, and all direct stores implement unified procurement and distribution. The central kitchen adopts a huge operation room. Special personnel are assigned to be responsible for all links such as purchasing, processing of food materials and spices. Semi-finished products and adjusted spices are transported to the branch store in a unified way within the specified time.
The central kitchen operation mode is a modern standardized, standardized, digital, industrialized, scientific and efficient modern catering operation mode. It is also a business form of modern catering. It is in line with the development trend of industrialization and modernization of the catering industry and provides a broad market space for the development of Prepared Meal industry. It can be said to be the most advanced mode of contemporary catering. It realizes the standardization, scale, intensification and informatization of food production through the unified procurement, processing and distribution of food raw materials and the automatic operation of equipment.
From the above description, it can be seen that the first two links in the production of central kitchen are highly manual, and only the last packaging link is highly mechanized, which is also the key to improve production efficiency and save costs among enterprises. Therefore, a packaging machine with high efficiency, stability and less defective rate is indispensable for enterprises.
The precise convex energy structure and uninterrupted refueling system make our machine more stable, and all models are suitable for the packaging of Prepared Meal. In addition to vacuum and non vacuum packaging, various types of packaging materials, packaging size and packaging speed… You can find the most suitable packaging machine for your products in echomachinery.
The packaging of Prepared Meal is mainly divided into six steps (vacuum packaging has eight steps): bag loading, printing production date, bag opening, filling (there are two or three times of filling according to the difference between materials), switching, cleaning and sealing.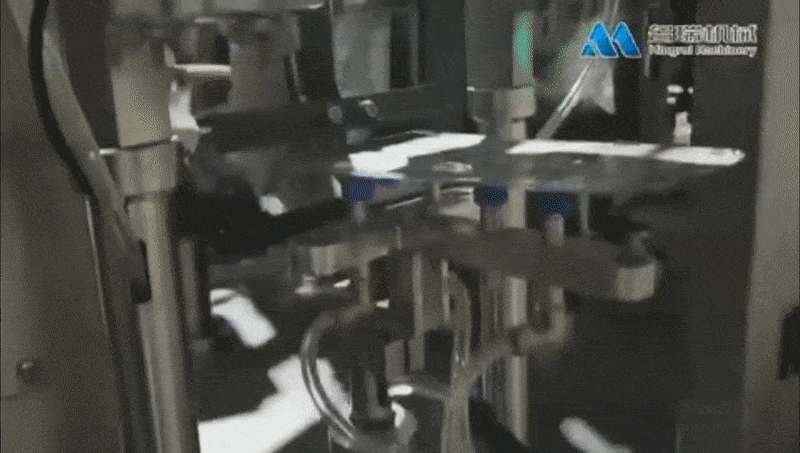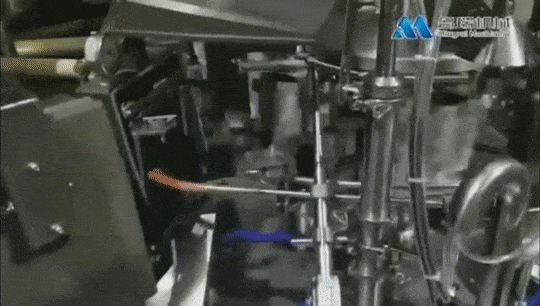 The parts of our premade pour packaging machine and vacuum packaging machine in contact with materials or packaging bags are processed with 304 stainless steel or other materials that meet the requirements of food hygiene, meet the hygienic standards of food processing machinery, and ensure the hygiene and safety of food production.
The touch screen controlled by the machine adopts German Siemens PLC and pod electrical control system, which is easy to operate and friendly man-machine interface. And it is not sealed when not blanking, so the unfilled bag can be recycled to reduce waste.
The vacuum cavity of the bag feeding vacuum packaging machine is carved and milled from aviation aluminum in the computer processing center to ensure the sealing and durability of the product.
Facing different materials, we are equipped with different filling devices for customers to choose.
Whether to C or to B, Prepared Meal is undoubtedly a "big market", and the "next big thing" of FMCG category is well deserved. The trend of Prepared Meal must be to pursue higher quality, and the quality is highly deterministic.
Consumers' attention to food safety, the improvement of cold chain network and the improvement of food R & D level inevitably require enterprises to choose more stable, efficient and safe packaging machines to adapt to the consumption concept of modern young people and the trend of consumption market.