On November 19, 25 teachers and students from Wenzhou University School of Mechanical and Electrical Engineering experience practice group entered EchoMachinery to carry out half-day visits and experience activities.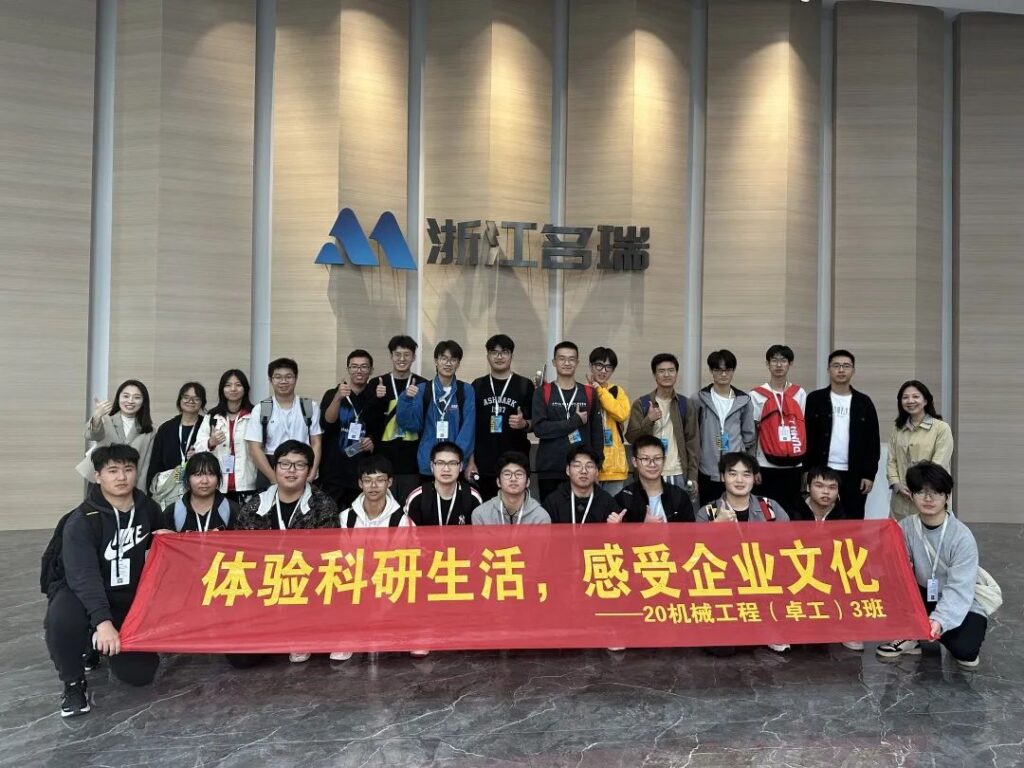 During the period, the Human Resources Department of the company introduced the company's overall profile, corporate culture and talent policies to the students in detail. Understand the working principle and characteristics of Machinery, and experience the changes and development of the food industry model brought about by intelligent food packaging equipment.
In the production and commissioning workshop, the students had a strong interest in the operating automatic equipment such as vacuum packaging machine, tray packaging machine, vacuum nitrogen-filling packaging machine, premade pouch packaging machine, and automatic packaging production line.
Next to a rice cake packaging production line, the our engineer in the workshop explained the working principle of this equipment to the students in detail, how to realize the whole process from soaking, sterilization, quantitative cutting, vacuum sealing and quality screening, the students actively participated in the interaction, exchanged and discussed every link and principle of the production line.
In addition, the practice group also visited the administrative office building, roof parking lot and photovoltaic roof, corporate culture exhibition hall, staff canteen and activity area, etc. Everyone expressed their admiration for the company's comfortable office environment and superior conditions, and the 7S refined management.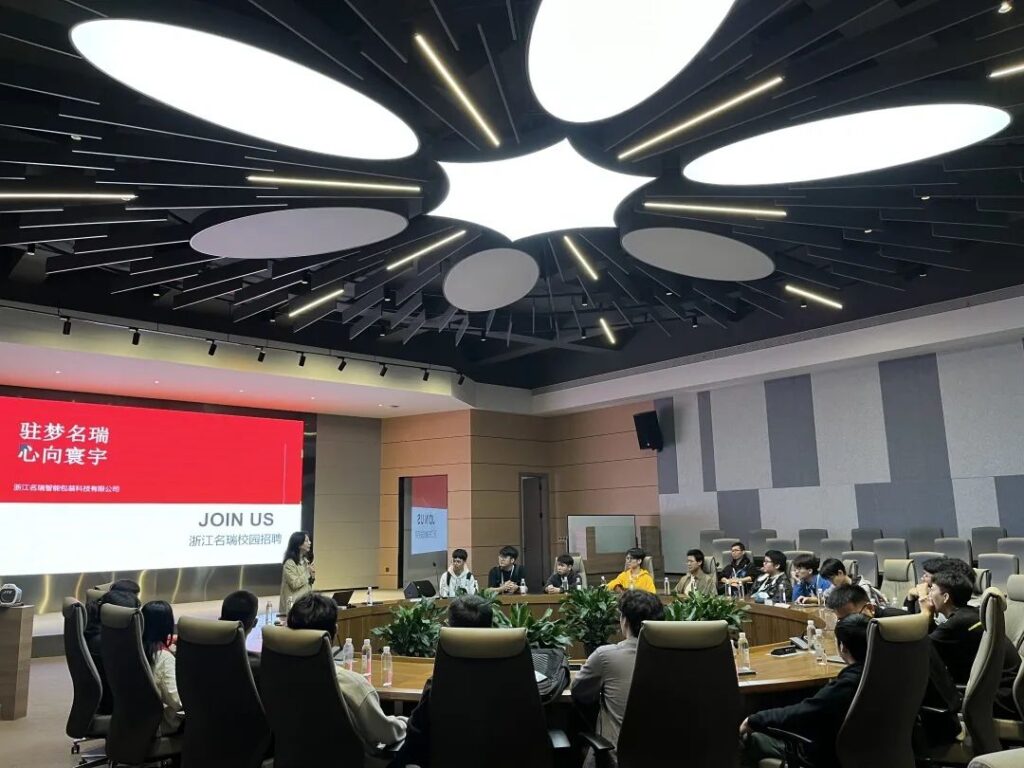 Finally, both the school and the enterprise held a symposium in the Echo Ingenuity Conference Hall. The person in charge of the company introduced the development history, corporate culture, product characteristics, job matching and promotion channels of Echo Company to the members of the practice team in detail. Students also put forward their own ideas and questions about their employment vision, so as to better plan their careers.
Out of social responsibility and company development planning, Echo has been committed to school-enterprise cooperation, and the company has established close cooperative relations with Zhejiang University, Zhejiang University of Technology, Lanzhou University of Technology, Huazhong University of Science and Technology, Wenzhou University, Wenzhou Vocational and Technical College and other universities. At present, the company has 2 practice bases for school-enterprise cooperation, 1 research institute, 1 innovative doctoral station, and 4 research cooperation projects. The school-enterprise cooperation projects are deeply integrated and continue to promote the integration of industry, education and research.