Are you looking for a packaging machine that is reliable and easy to use and can package your fresh corn quickly and efficiently?
People nowadays care much about their health, so they are cautious about clean food to protect their healthy life in the best way.
However, like other common vegetable or fruit foods, fresh corn can only be stored for 1-3 days if there is no good preservation method. It will also readily rot in damp weather.
In order to solve the product's preservation issue, businesses in association with manufacturers have invented a vacuum method to remove oxygen from the packaging containing food, helping to prevent oxidation and fermentation lead to food spoilage.
With that said, Echo Machinery has launched a line of vacuum packaging machines to create the most advanced, modern and convenient method of food preservation, and at the same time help businesses distribute fresh corn in both domestic and international markets flexibly.
Normally, the processing of fresh corn requires peeling, sorting, cleaning, shaving, blanching, cooling, quick freezing and packaging. For large enterprises, the quantity needs to be packed a lot, high capacity Vacuum Packaging Machine will meet the schedule.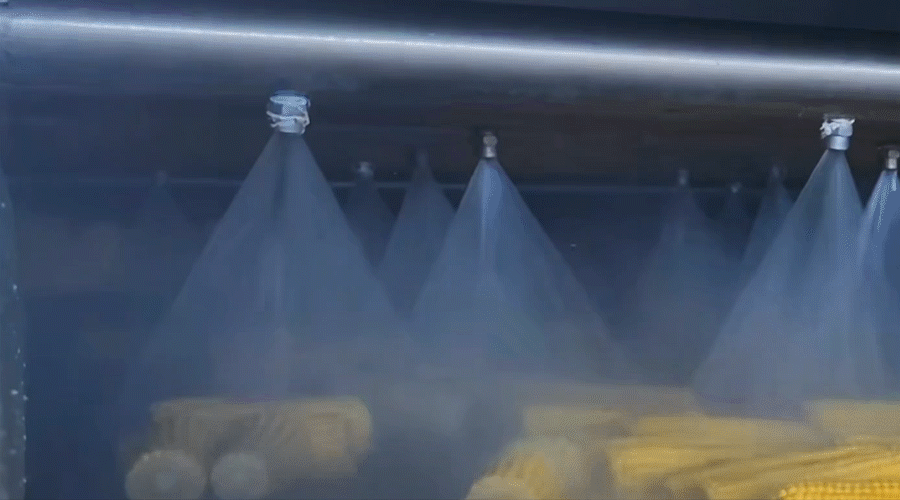 Advantages of Vacuum Packaging Method
Vacuum packaging prolongs the product's life to 6-12 months compared to unpackaed corn or conventional packing
Slows the growth of spoilage bacteria and keeps products away from mold and insects
Vacuum sealing environment preserves moisture, fresh color of food.
Compact storage area, easy to transport and use
Easy to operate: display faults on the smart touch panel automatically. Use a common control panel, easy to operate and use with pressure gauges and time display, switches and time adjustment settings.
First-rate materials: Made of stainless steel material, good corrosion resistance and good heat resistance.
Easy to use: almost everything is automated and user-friendly, even if you are not an expert, so it helps to improve productivity, as well as save manpower and high packing efficiency.
Customizable: the measuring cup size is customized according to your materials. Depending on the corn being measured, the size of the cup will be different.
Flexible time: The machine is capable of operating 24 hours, without stopping if needed.
Stable performance: The symmetrical heating system has an extremely high accuracy of the mouth of the bag, the packaging material has a sealed welding effect 3 times higher than the other vacuum machines. Powerful capacity helps the machine always operate smoothly, stable with performance and productivity up to at least 2400 bags/ hour.
Clever Bag Support Function
The bag is added to the drum station quickly and accurately, ensuring that the preformed bag will not be displaced due to impact force.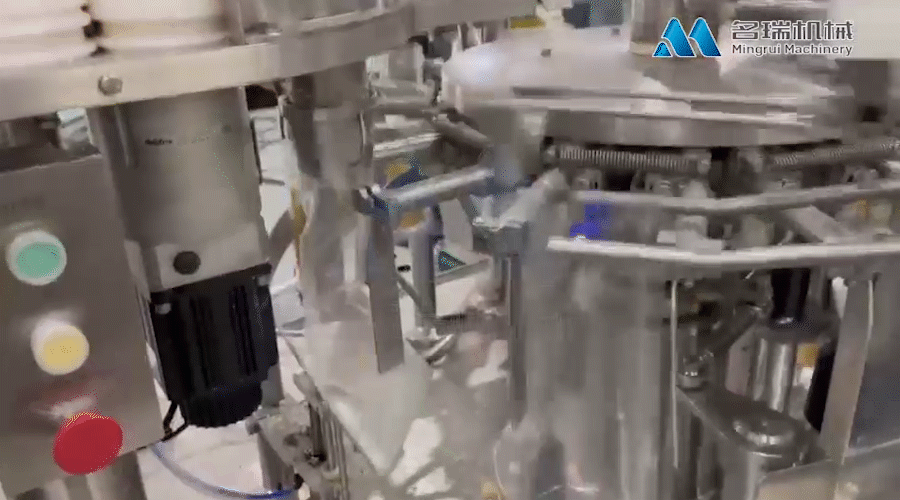 Smooth Operation
Controls the left and right shaking caused by centrifugal force during rotation to ensure the corn is correctly placed in the bag.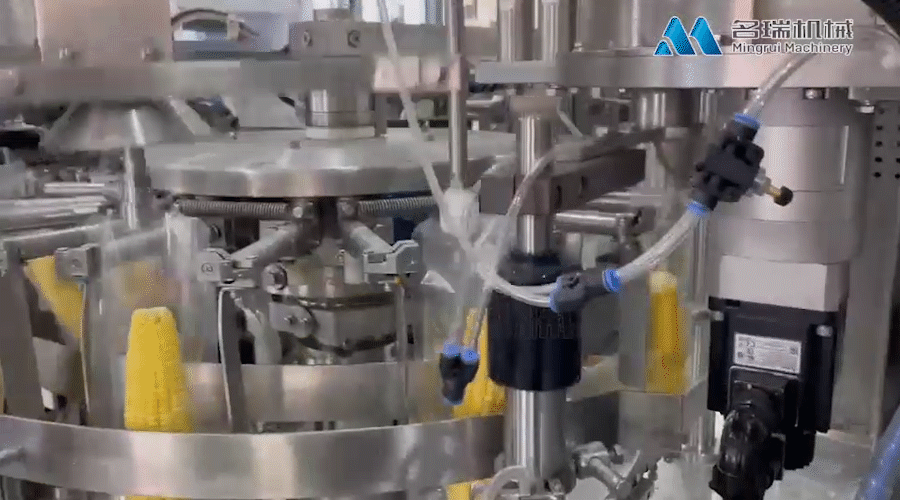 Delightful Packaging Shape
Water stains are cleaned from the bag mouth and straightened to prevent wrinkling of the bag mouth. This gives the bag its best and most beautiful shape.
Customizable Vacuum Chamber
With the vacuum chamber, bags of many sizes can be customized, including long-strip bags, making them easier to store and ship.
The fresh corn industry is gradually developing into a "gold industry" for farmers to increase their income. Through the production line of new corn processing, it has become a bag of exquisite commodities, promoting fresh and high-quality fresh corn to thousands of households.
Echo has become one of the pioneering packaging providers, marking a critical turning point in the Chinese automatic packaging machine production business. With modern designs, outstanding performance, intelligent features, and, most importantly, the safety system on the Vacuum Packaging Machine make it the best sensible choice for fresh corn packaging lines that manufacturers require.
By using Echo's machines, your company always creates excellent items with first-rate components for consumers. Besides, you can avoid labor-intensive and ineffective packaging. Produce high-quality packaging and maximize profits for your developing business in a smart way.