The snack business is a booming industry, and there are many opportunities for entrepreneurs who are looking to get involved. However, it is important to choose the right machines and equipment for your business in order to be successful. When it comes to packing snacks, accuracy and convenience are key. You need a machine that can accurately measure the snacks so that they are all uniform in size. You also need a machine that is easy to use and can pack the snacks quickly and efficiently. With so many options on the market, it can be difficult to know which one is right for your business.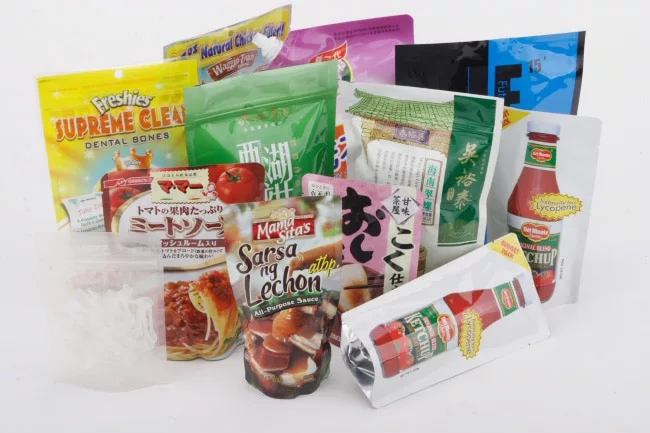 The Snack food market is expected to reach a CAGR of 3.37% during the forecast period 2022-2027. Snacks are one of the leading trends in the food industry so the "buying in bulk" phenomenon of snack foods is always present even during the pandemic. According to our own research, China is the largest Snack market in the world. In this market, we are the largest supplier of vacuum-preformed bag packaging machines.
In fact, Packaging for snacks can range from sachets of sweet delights to bundles of salty snacks. When packaging them in addition to snack quality, and convenience, and portability should also be taken into account. There are few machines in the markets that can pack snacks in a versatile and useful way. With Echo Machinery, Snack Packaging Machines provide a range of applications, techniques, and packaging options to make your snack packaging process easier, more efficient, and convenient and most importantly help your smart business has production processes increase efficiency in both quality and quantity that can reduce operating costs as well as grow profits exponentially.
If you're in the market for a new snack-packing machine, you got it with us. Echo Machinery offers a wide variety of machines that are perfect for packaging from solids, chocolates, chips to granules, and other snacks which is great news to expand your footprint in this big competitive packaging market. In addition, we have a commitment to environmental sustainability, so you can be sure that your new machine will be helping to reduce your impact on the planet.
The Automatic Packaging Machine
With a fast-paced snack packaging market, our packaging machine not only offers to flatten packing options to manufacturers but has also integrated the automation process into it. If needed, you can definitely use several processes, including packing, beating, shaping, and sealing, which are automatically controlled by its Automatic and Flattering Vacuum packaging machines to make more packaging look more appealing and attractive. This will provide you with fully automated operations that can boost package effectiveness.
Here are the top two smart machines for snack packaging solutions:
Snack packaging machine is a good option to utilize automatic vacuum packaging machines, in order to extend the shelf life of perishable snack products including pickles, dried bean curd, chicken feet, chocolates, and other culinary items.
You don't need to worry about the packaging process as this packaging machine can automatically carry out measuring, filling, vacuum sealing, and product output.
The machine's great performance and durability will enable smooth operations. As a result, you may save a tonne of time and get excellent packing results from this packaging machine.
With Premade Pouch packaging machines, you can get the entire production line completed by machine without any assistance from a human. When you don't want to spend a lot of time on one snack package, this packaging machine's fully automatic control of a series of processes from loading, filling, sealing, and finishing products, setting them correctly, and keeping them clean makes your work easy and convenient.
Unique Features of the Snack Packaging Machine
With the in-demand Snack Packing Machine by ECHO machinery, all essential snack packaging requirements are optimized through the intelligent automation product packaging machine line to raise packaging efficiency and significantly increase profits in a potential market that provides enterprises with a variety of growth options.
Some unique features of our Snack Packaging Machines that make them different from every other packaging machine include:
Used food-grade stainless steel to guarantee the machine's longevity and the manufacturing line's cleanliness.
Its sturdy stainless steel construction and changeable bag length are quite popular which provide you with the finest quantity in obtaining high-quality and high-performing products.
A perfect vacuum environment in the snack packaging helps remove all extra air.
It offers nitrogen-filled packaging, MAP, bag-in bags, zipper pouches, and spout pouches to make sure to fulfill all the needs of users in addition to guaranteeing your goods arrive safely and securely.
Its effective and efficient working makes your products stand out on store shelves or e-commerce category pages with innovative packaging design. high stability, cheap cost, and speed.
A bag-in-bag and quad-seal bag packaging machine Exclusively crafted by ECHO with all the smart extras and uniqueness that can't be found elsewhere, this is top-of-mind for most manufacturers.
Conclusion
It can be difficult to pick the best Snack Packaging Machine. It can be frustrating because the wrong decision could seriously harm your company's finances and reputation. If you're new to the industry and searching for reputable snack-packing machine manufacturers, Snack-packaging machine solutions by ECHO machinery can be the best option that can provide you with a range of packing alternatives while also enhancing your company's performance.